Annual Newsletter 2019
With September upon us, it is time to reflect upon the fantastic year that we have had here at Diverse.
With our usual busy start to the term, we welcomed lots of new students to the Diverse family.
Just when the craziness of the first few weeks of term had died down, we had a very last minute event for Expo 2020 confirmed, celebrating the two year countdown to Expo 2020 in Burj Park. Scott and his team were tasked with creating three flashmobs and we were so pleased to provide 60 dancers, 40 of which were our performing arts students. The evening finished with a countdown projected onto the Burj Khalifa. What an incredible experience for our budding young stars!
Not long after this, some of our students were invited to a very special birthday party at the Sheikh's palace in Abu Dhabi to perform in Snow White and the Seven Dwarves, you guessed it there were seven of them! The show was put together by Adam. Catherine, Amanda and Cherry also performed… a real Diverse family affair!
November brought our dance assessments and each year the dance faculty are astounded at the level with which our students are working at. Our students worked so hard to showcase their progression and we teachers thoroughly enjoyed watching our talented students during assessment week. We are already looking forward to this year's assessments.
Christmas brought lots of festive cheer and singing for some of our students. Adam arranged for our choir group/performance singers to perform at the Radisson Blu hotel in Business Bay for their employee party. Our singers were also invited back to Galleria Mall in Abu Dhabi to perform another show stopping set of Christmas classics and they enjoyed bringing Christmas cheer to shoppers throughout the mall.
Our festive feeling didn't stop there as we held our first ever Winter Camp, which this year was the story of The Grinch. The week was enjoyed by some of our Camp regulars, Diverse students and some lovely new faces who counted down to Christmas with songs, dance and drama and not to mention some very creative arts and crafts and set decorating! I'm not sure who enjoyed this more, the teachers or the students?!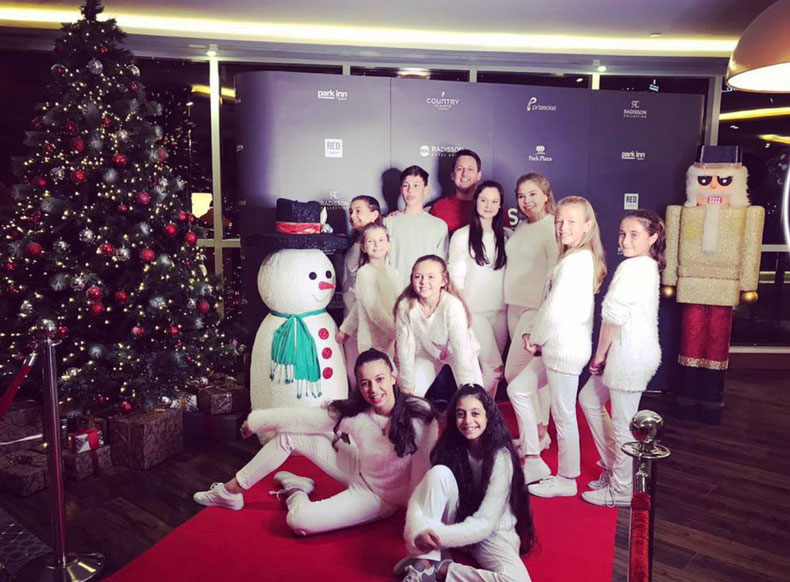 In January we welcomed two new staff members to our ever expanding team, husband and wife Emma and Patrick Isbell who joined our Dance and Musical Theatre department. Both brought with them a wealth of professional performing and teaching experience and in Patrick's case Musical Direction also.
February was a busy month for the Musical Theatre department as our older Senior and Intermediate students preformed in a production of 'Guys and Dolls' on the QE2. This was a fantastic day and thoroughly enjoyed by students and audience members, we have already booked the QE2 for next year's show, watch this space!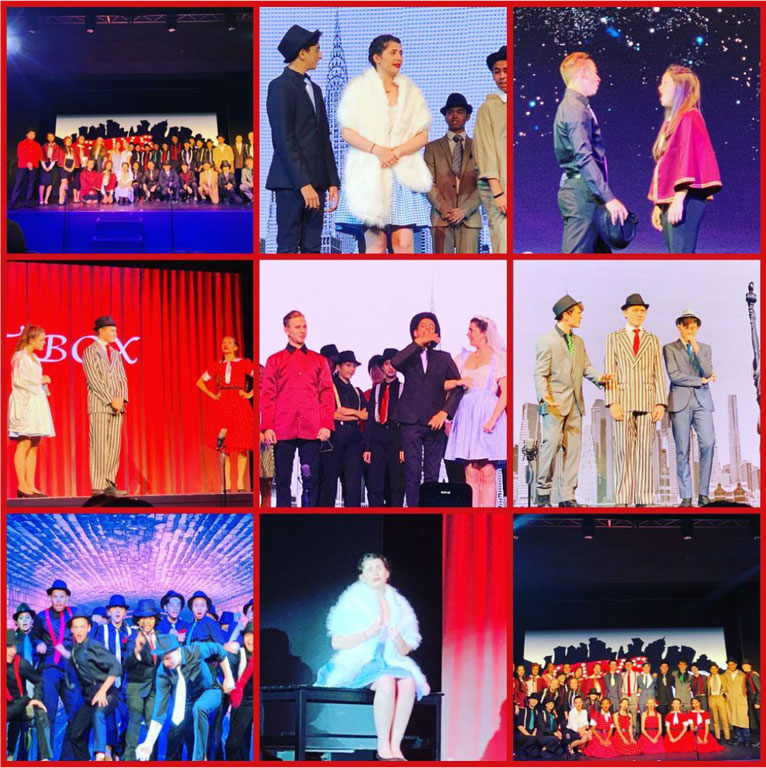 With Term 2 upon us it was time to start preparations for our annual March show 'Born To Perform' This is a particularly fun and exciting time of year for staff and students alike, as this is the first time on stage for many of our students. We just love to watch the excitement on the faces of these young performers ( and not to mention their parents!) as they strut their stuff on stage. This year's show was held at Swiss International School and we were very lucky to use their beautiful facilities and auditorium, we are pleased to announce that we will be heading back to Swiss in 2020. The theme for this year was 'Magic and Mystery' and I think we are all agreed, it was certainly a magical day!
March brought some more events when we provided more singers for Yahclick Gala Dinner in which the students celebrated the year of tolerance with a song specifically written for them 'We Are One' at Sadiyat Hotel, Abu Dhabi. This was put together by Adam and Catherine and was a really moving performance.
Jared choreographed a flashmob for Emirates NBD, which also included four of our semi-pro students, Jasmine Scott, Eddie Zickerman, John Malvar and Eden Owen who performed alongside Jared and Angela.
Scott and Cherry had the privilege to work with the Louvre, Abu Dhabi in March. They flew in a team of 36 West End professionals including a UK director, actors, costume designers with wig mistress, hair and make – up and a creative director from Dubai. The cast included an array of different characters with our youngest actor being 8 year old Diverse student Calan Marshall. The team re-created the famous painting, 'The Banquet of Anthony & Cleopatra' by Jan Steen. This was a fantastic event and hugely popular with visitors of the Louvre, not to mention thoroughly enjoyed by the team of actors!
We were delighted to be invited for the launch of a new mall in Abu Dhabi, Al Maryah Central in which Angela choreographed two stunning routines for our professional dancers with Jasmine Scott making another appearance.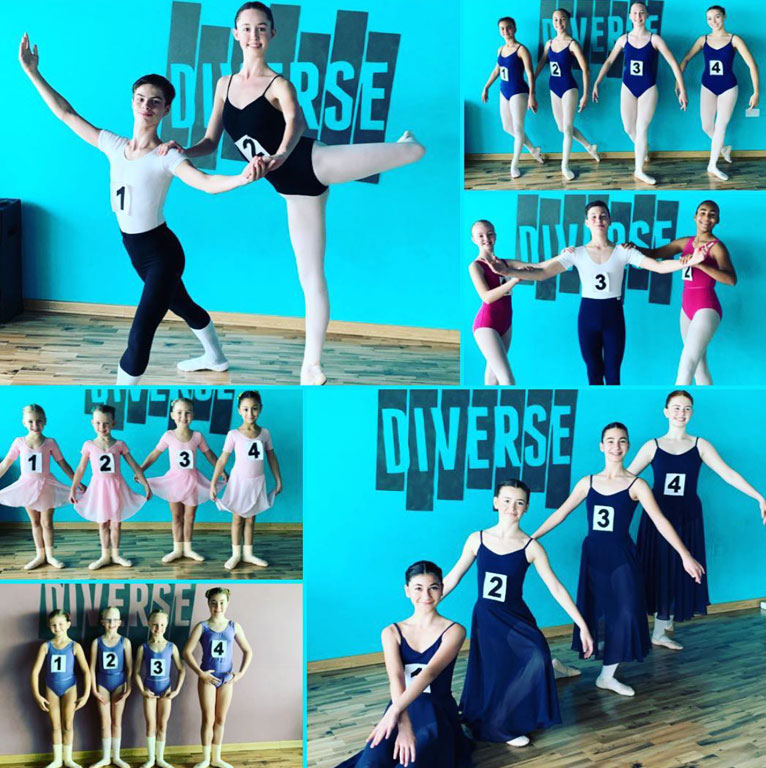 During Spring Break we held two weeks of camp with our cheerleading themed week 'Bring it On!' and 'A Spoonful of Poppins', our Mary Poppins themed camp. Both were hugely popular and we particularly enjoyed visiting all of our favourite Mary Poppins classics.
Spring brought our annual exam sessions and we had some incredible results with the following top scoring students achieving amazing marks, Farah Mclntyre was our highest ballet scorer with 94/100 in her Grade 1 exam. Samaya Dimachki achieved 98/100 for Grade 5 ISTD Tap, followed closely behind Jasmine Scott gaining 97/100 and Georgia Vintcent with 95/100 in their Intermediate ISTD Tap exam. Lily Naylor and Charlie Waddell also achieved astonishing marks with 94/100 in their Intermediate Modern exam. Finally, Calan Marshall achieved 92/100 In his Grade 1 Trinity Drama. We waited the longest for our LAMDA results but they were definitely worth waiting for as we had 35 distinctions and 7 merits and for the first time in Diverse history we had 5 students who achieved 100%! These were Emily Irvine, Rosie Stringer, Mackenzie Cooper, Mia Ghorayeb and Eddie Zickerman. Wow, wow, wow! Congratulations to these students and Adam and Amanda for their hard work.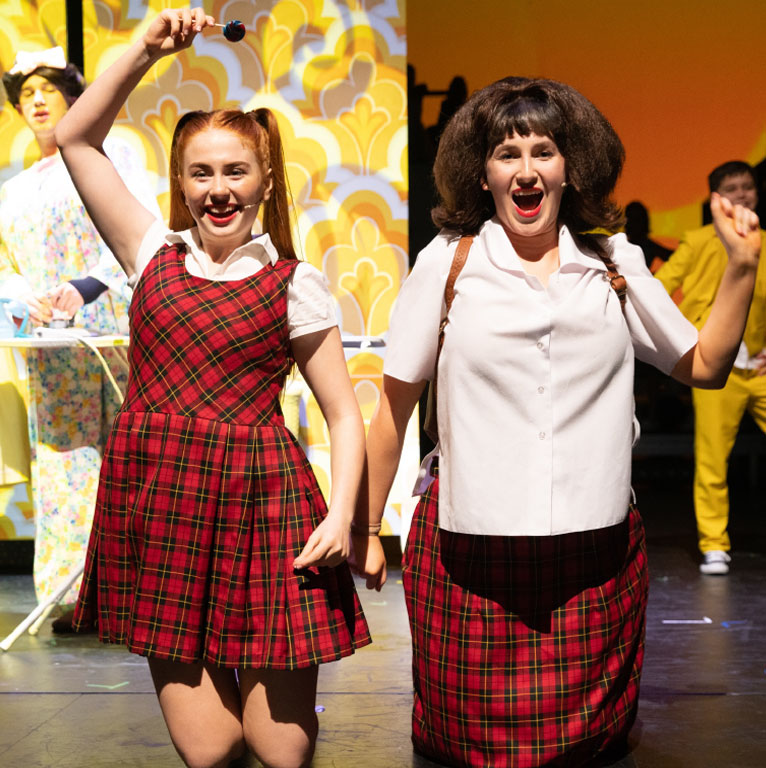 This year was a very special year for us as we celebrated our 10th Birthday with our show 'A Decade of Diverse' held at Dubai Opera. We spent all of Term 3 (and some of Term 2!) in preparation for the show and delivered a spectacular afternoon and evening which was truly a celebration of Diverse and it's 10 years of success in Dubai. We visited some past performances which were re-worked and created new performances with our 'Now and Then' theme which ran through the show. This was a huge team effort from staff, parents and of course our hard working students who were the real stars of the show. They brought the house down with their spectacular performances and we can not wait to see the footage. Congratulations to everyone involved we are all so proud to call you our Diverse family.
Show time brought the usual impending sadness which the end of every year brings, when some of our graduate students leave us to follow their dreams and further their training. This year was particularly difficult as we said goodbye to Oliver Ferro, Charlie Waddell, Lily Naylor and Eleanor Nightingale. All of which have been with us for many years and we will miss terribly. Oliver, Charlie and Lily will be joining some of our previous students at Laine Theatre Arts and Eleanor will be heading to Guildford School of Acting. We wish you all every success and happiness and we are so proud of you all. Speaking of alumni students, former Diverse student Harrison Wilde landed his first job before even graduating from Laine Theatre Arts and it was none other than a job in West End's Mama Mia. Wow… go Harrison! Harrision follows in Devon Braithwaite's Mama Mia footsteps who upon finishing the world tour of this fabulous show, went straight to Germany to join the cast of Aladdin. Go boys!
Looking ahead, we are delighted to welcome another husband and wife team (does anybody notice a running theme here?!) as our staff faculty continues to grow, Ben and Pascell Ellis. Ben will be taking over from Neil who will not be returning in September after 5 great years with Diverse. Ben will be teaching Drama and Trinity and comes with a wealth of performing and teaching experience. Ben is an award winning performer for his role as Link in Hairspray in the West End, which he played at just age 18 in the original cast. He has also worked in countless other shows such as Dirty Dancing and Joseph and the Amazing Technicolour Dreamcoat.
Pascell, Ben's wife, has previously danced with the English National Ballet and the Birmingham Royal Ballet. She will be teaching ballet for our youngest students and helping Cherry and Karen on reception which they are super excited for!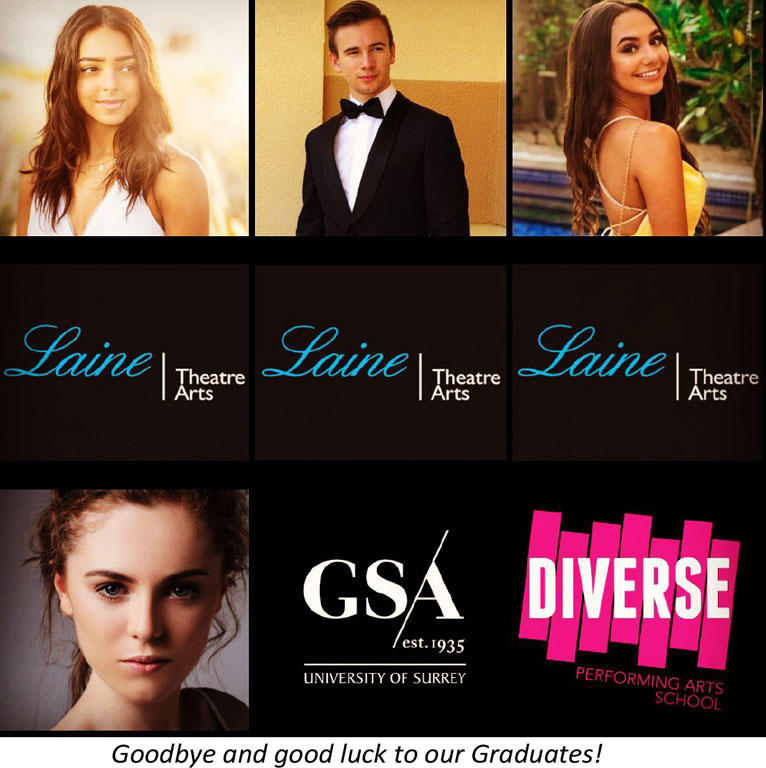 We also welcome Michelle Daniel who will be joining our ballet department as we sadly said goodbye to Miss Jackie this year. Jackie has moved to London to pursue her teaching qualifications with the RAD and leaves Lara to head up the department. Lara will be joined by Michelle who will be teaching our younger students. Michelle is a fully qualified RAD teacher and comes with 7 years teaching experience.
Welcome to the team Ben, Pascell and Michelle, we look forward to working with you all!
We have some very exciting performing projects lined up for next year, in September Diverse students will be backing dancers for international performers at the Nickeldeon Kids Choice Awards Arabia. Jason Derulo will be hosting the event and 6 of our lucky dancers will get to dance on stage with Jason Derulo himself and his American dancers! We will also habve 200 of our students in the fan pit. We can not wait to start with this project! Also coming up in October, Zialla Simon and Calan Marshall have been chosen to perform in the Greatest Showman for movies in the park at Du Arena in Abu Dhabi. Calan will be
playing the part of young PT Barnum and Zialla will be playing the role of young charity, we look forward to watching this talented duo!
We have also been nominated for a Timeout Kids Award for Best Fitness Organisation, Diverse were the only performing arts center to be nominated!
You may notice a change when you head back to class as we have been renovating over the summer and now have Diverse's very own coffee shop 'The Green Room Cafe' which will be selling coffee, healthy drinks and snack options for our students and parents.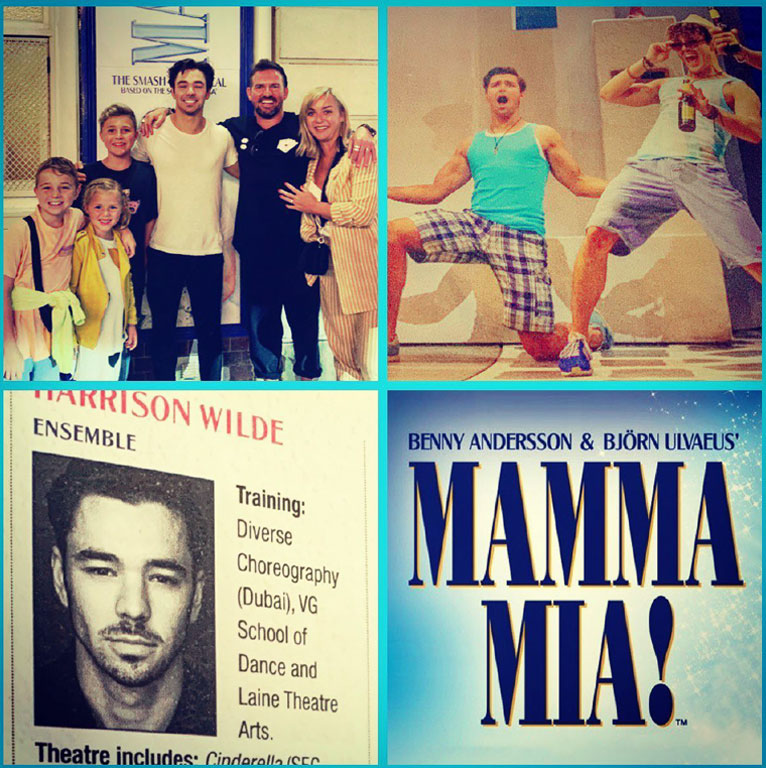 We also have two separate workshops with international dancers and choreographers from the UK lined up, Dane Bates and Callum Powell. Next year we will also be hosting a summer intensive week at the end of August with classes daily from 9am – 5pm with a guest choreographer for our advanced students who would like a taste of professional college life! This choreographer will also create a show piece for the 2021 show which seems so far away but will be upon before we know it! A decade in, it looks like 2020 could be our most exciting year yet!