Annual Newsletter 2021
With September just around the corner (how did that happen?!) we would like to take a look at last year's highlights and special moments that filled our Diverse calendar.
Before our new term had started, we had our first event through the children's agency. Aerin Thatcher, Cash Allen, Faris Al Mutawaa, Sofia and Rihanna Al Safar were selected for a Back to School shoot for Centrepoint, looking cool guys!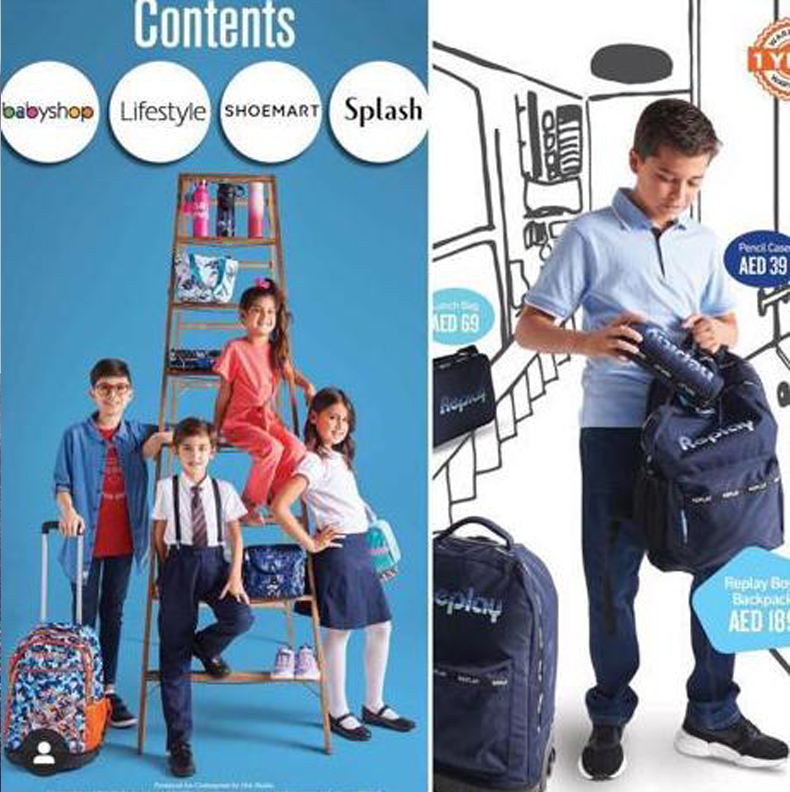 Back to School shoot for Centrepoint
Our September term started with some old faces returning to the studios for the first time during the pandemic, as well as welcoming some new students to the Diverse family. Our safety procedures meant a safe and productive learning environment for our students and enabled us to continue doing what we love most, training your children to be the best they can be. We managed not one but THREE shows last year with not a single close contact or positive case and seeing the students on stage was more rewarding for us teachers than ever.
In September we also welcomed Paul Spicer as our new Head of Drama and he has had an absolute blast since he joined the Diverse team. His creativity and passion has been truly inspirational for our students and we have seen some really wonderful work this year.
In the first week of term, some of our students were invited to dance on the world's largest painting by artist Sacha Jafri which was auctioned to raise billions of dollars for under privileged children around the globe. Check out the event here:
https://www.instagram.com/p/CFmgNVRpDrm/?utm_medium=copy_link
In October three of our younger students Zialla Simon, Gypsy Lonergan and Rahul Morzeira were selected to kick off Dubai Fitness Challenge with PJ Masks, performing some really groovy dance routines!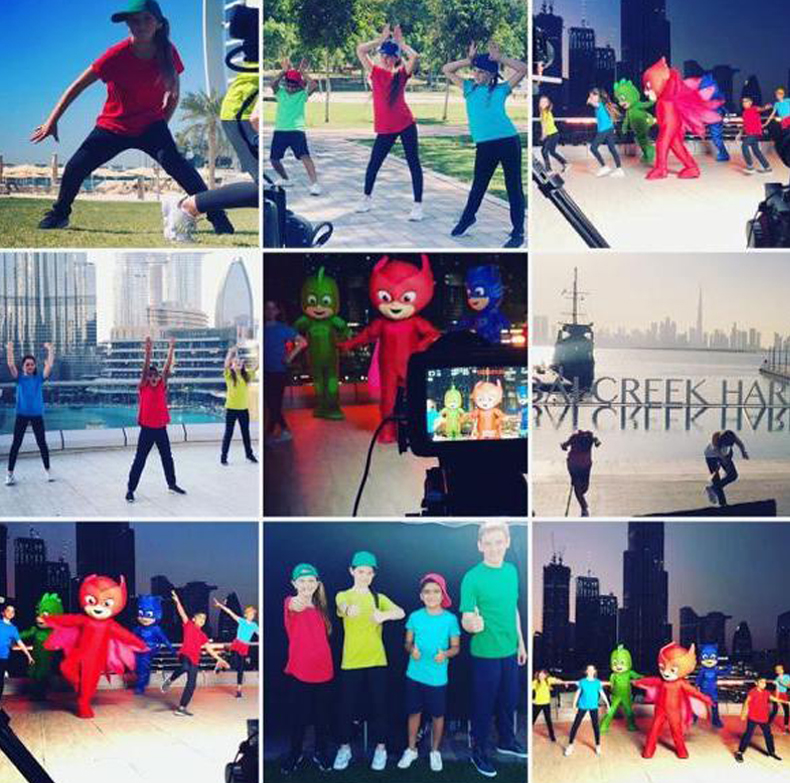 Zialla Simon, Gypsy Lonergan and Rahul Morzeira strutting their stuff with PJ Masks for Dubai Fitness Challenge
November brought us our annual dance assessments in Dance Fusion and Contemporary and we were simply astounded with the level of the students' work and what they had managed to achieve, particularly with the disruptions of online learning in the previous term. Not only that, they were (and still are) wearing masks for all of their classes!
February brought the first of our three annual shows which this year was Legally Blonde at the Theatre, Mall of Emirates. Our Intermediate and Senior Musical Theatre students had been working very hard in rehearsals and we were thrilled at the prospect of seeing them on stage after nearly a year. It was all hands on deck backstage with our Diverse team who armed with Dettol, hand sanitizer and masks made sure we were staying safe while on stage, the Musical Theatre department produced a truly fantastic show. It was such a joy to watch and the students were delighted to be performing again.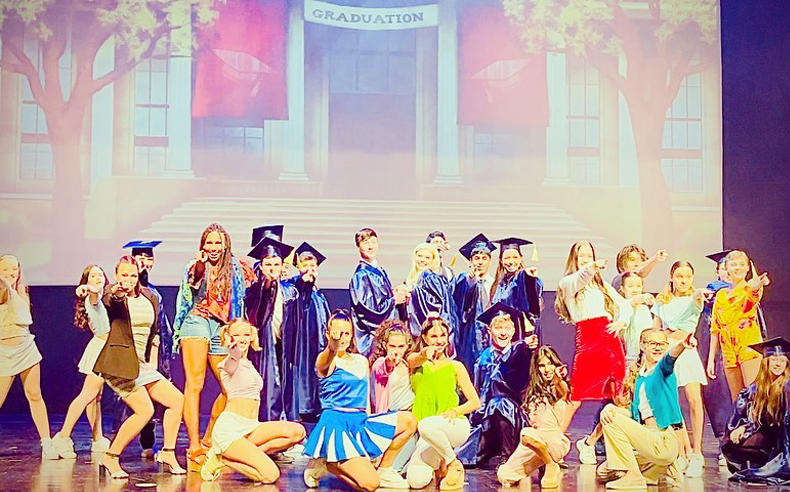 Intermediate and Senior Musical Theatre students performing Legally Blonde at Theatre Mall of the Emirates
Before we could blink it was March and time for our annual 'Born To Peform' show at Swiss International School. What a military operation this was! We had almost 500 students participating across five separate shows in one day. This was the first time on stage for many of our younger and new students and it was so important that we followed our safety procedures whilst maintaining those magical performing moments for our students. The day was a huge success and for our teaching team a particular highlight of the year, this was teamwork amongst teachers, students and parents at its best and a privilege to witness at such a challenging time.
For some Born To Perform highlights, click on the below link:
https://www.instagram.com/p/CM9JyErpMvZ/?utm_medium=copy_link
In April, we welcomed a new member to our teaching team, Zoe Gappy, who joined the Musical Theatre department teaching our youngest students as well as private vocal lessons. Zoe has extensive experience teaching and performing in West End shows and our students have been thoroughly enjoying her classes.
Amazingly, we had some more events for our students Zialla Simon and Faris Al Mutawaa who spent the day on a yacht for Silver Cat for a TV commercial shoot. Another TV commercial was for Yas Island, this was choreographed by Scott and senior student Eddie Zickerman was selected to participate as well as alumni students Sergio Leal and Devon Braithwaite (more about him later!). Ex-student Charlie Waddell was also selected for to a TV Commercial for Dubai Municipality – well done Charlie!
With the Diverse Children's agency so busy, many of our students took the opportunity to have some professional pictures taken with our photographer, these can be arranged at the studios at a time convenient to you. If you would like further details or to book a spot for September, please email darlene@diversechoreography.com.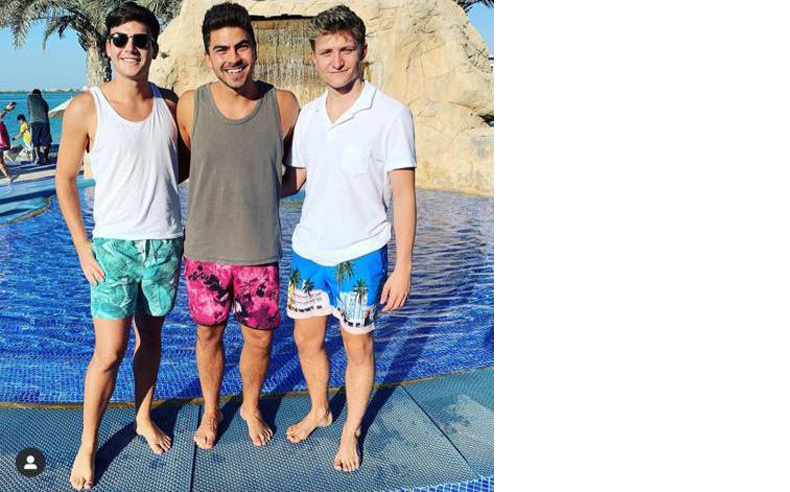 Sergio, Devon and Eddie shooting a TV Commercial at Yas Waterworld
Due to the pandemic, this year's exams were filmed by our teachers and students did extremely well, particularly given that the exams were not in the regular format! Marks included:
LAMDA singing – 100% distinctions, top scorers Mia Ghayareb 96/100 Zialla Simon 92/100 and Amy turner 90/100.
Trinity Drama – 100% merits and distinctions, top scorers Rayan Ali 92/100, Yasmina Elabd 90/100, Kayra Adiguzel 90/100
ISTD Tap & Modern – 100% merits and distinctions, top scorers Jasmine Scott 90/100 (Advanced 1 Tap), Sarah Moore 87/100 (Grade 5 Tap), Jasmine Scott 87/100 (Intermediate Modern)
RAD Ballet – 100% merits and distinctions, top scorers Sophia Dudler 80/100, Farah McIntyre 79/100, Sarah Moore 79/100.
After being postponed twice, May finally brought the Urdang Competition for our Competition team. What a fantastic weekend this was! The students had been working so hard to perfect their routines and songs choreographed by our creative team and we had the most fantastic scores. Total medals received were 20 Gold, 17 silver, 16 bronze, a whopping 53 medals in total! The top three scores of the whole competition (which included other regional schools) were also given to Diverse students, in third place Jessie-Grace Burnett and Zialla Simon with 96, Sienna Marshall with 97.3 came in second and the overall top scorers of the weekend were Marguerite Viallaneix and Beau Lonergan with an astounding 97.8 Wow, we really couldn't be prouder!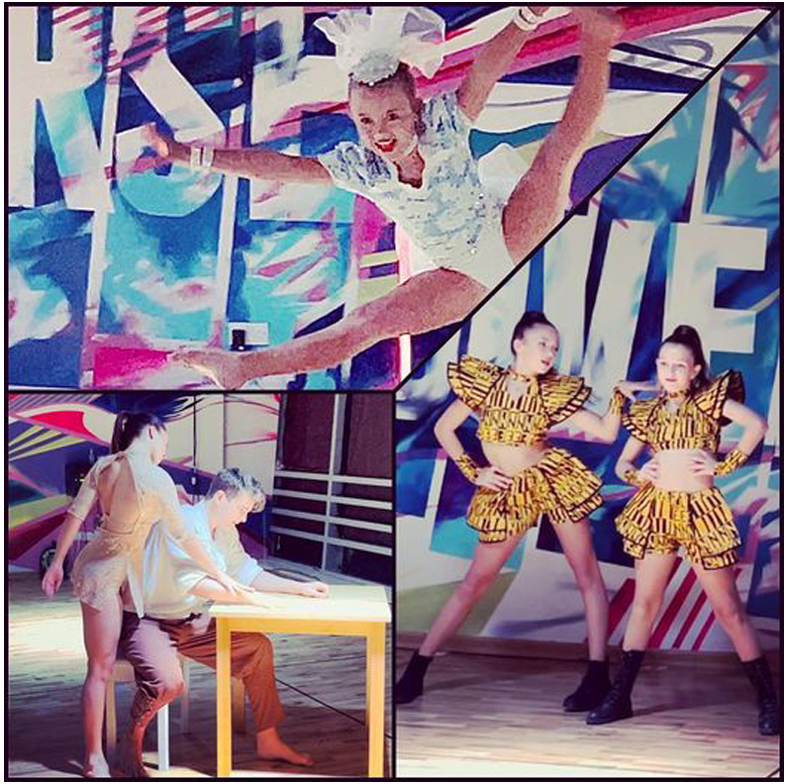 Top three competition scorers, Sienna Marshall, Marguerite Viallaneix & Beau Lonergan and Jessie-Grace Burnett and Zialla Simon.
The entertainment industry sadly took a huge hit over the past 18 months, but that hasn't stopped our graduates! Devon Braithwaite is currently living his best life performing in Moulin Rouge in Australia, following straight on from his time in the Australian tour of Chess – go Devon! Megan Conroy also joins Viking Cruises as lead vocalist and Harrison Wilde joined the UK Tour of Chicago the Musical. Izzy Snaas joined the original West End cast of Frozen – her first job straight out of college none the less! Hannah Morcos also joins the UK tour of 'Come What May'. Congratulations to all of our graduates, we cannot wait to come and watch you!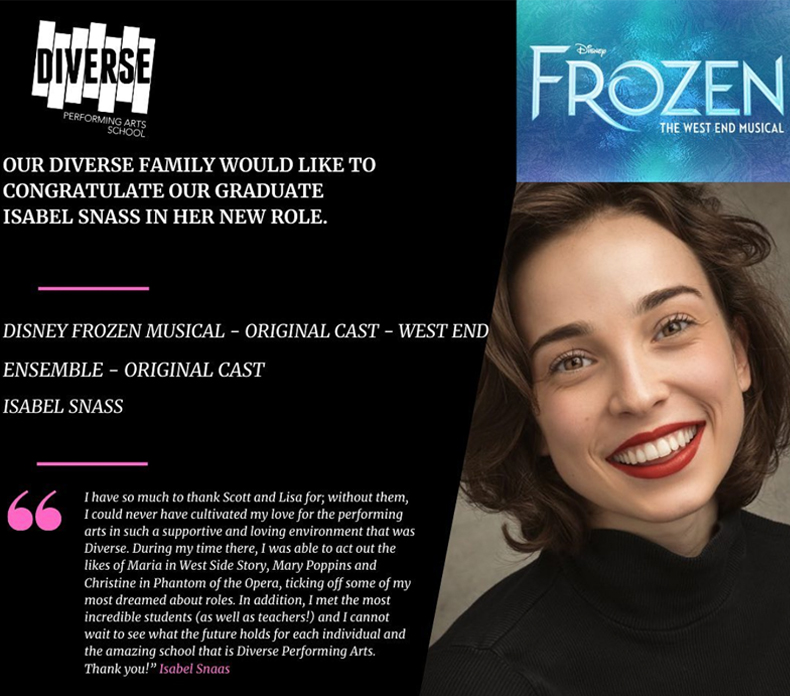 Graduate Izzy Snaas joins the original West End cast of Frozen
June took us to our happy place – show time at Dubai Opera! The third and final show of the year and we certainly made up for losing out last year. The students exceeded all expectations with their professionalism, beautiful performances and not to mention oodles of stamina! Aptly named Diverse 202X/1, we put 2020 behind us with showstopping dance numbers, a condensed show of the hilarious Beetlejuice and a stunning Hamilton medley, it was a night to remember! Thank you to our sponsors GDL and Lightblue and thank you to everyone who came to watch and support the show. Sadly, for Senior student Eden Owen, this was her last year with us as she continues her performing arts journey at the prestigious Laine Theatre Arts college in the UK – congratulations Eden for gaining a place at such a fantastic college, we will miss you!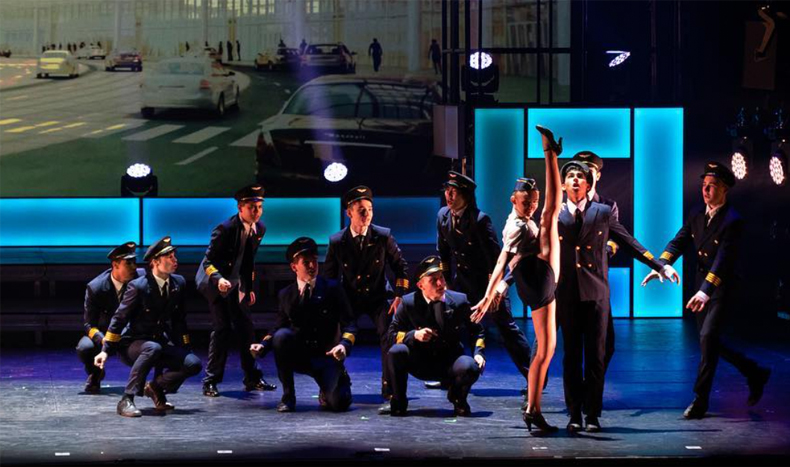 Bye bye Eden! Eden Owen strutting her stuff on the Dubai Opera stage in our end of year show Diverse 202X1.
See below for some show highlights and our incredible What's On review:
https://www.instagram.com/tv/CQvGUvgJtl8/?utm_medium=copy_link
https://whatson.ae/2021/06/review-diverse-performing-arts-school-showcase-is-testament-to-talent-in-the-region/?fbclid=IwAR1kcJTPMf1inas7KqxH5YDNTeDnjGbEzN_7PJBJYWWY0bXfDG2nducVIBs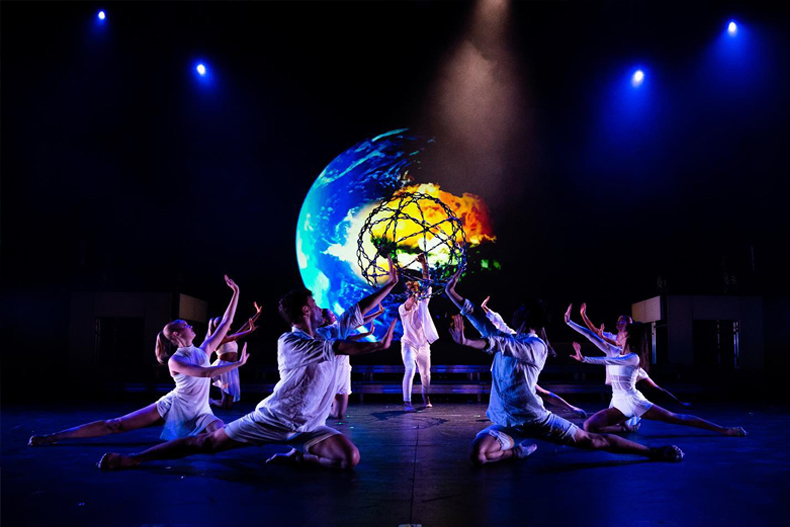 Some fantastic action shots of our June show at Dubai Opera 'Diverse 202/X1'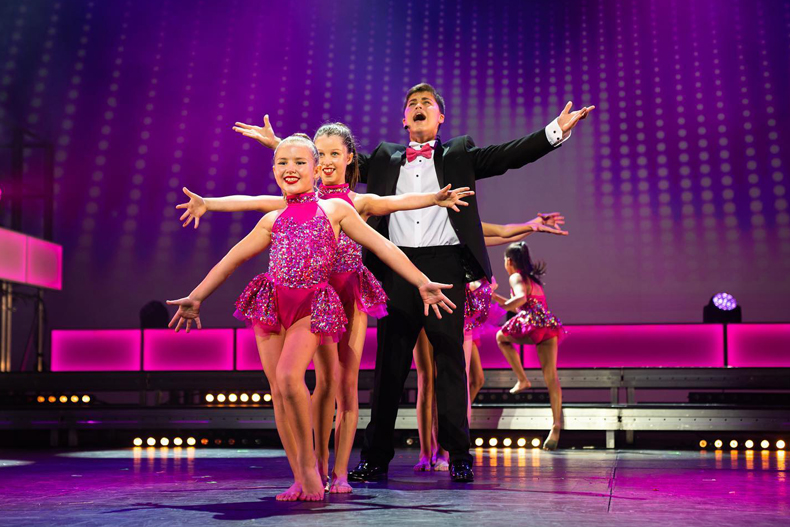 July was full of joy, learning and laughter as we ran the final camp of the year for students up to the age of 14. This followed some festive fun at Christmas Camp and two weeks of camp in the spring. We welcomed new faces as well as some camp regulars for daily lessons in singing, dance and drama and an online presentation for parents to tune into at the end of the week.
While our teachers take a well-deserved rest, we welcome back Broadway Dance Centre's Caitlin Gray for a week of workshops and show choreography at the end of August. Our students are thrilled that Caitlin will be joining us and we can't wait to see the final piece!
Looking ahead to September, we can't wait to welcome all of our students back to the studios and we look forward to seeing what next year has in store for us… here's hoping no more masks in class? We can but dream!